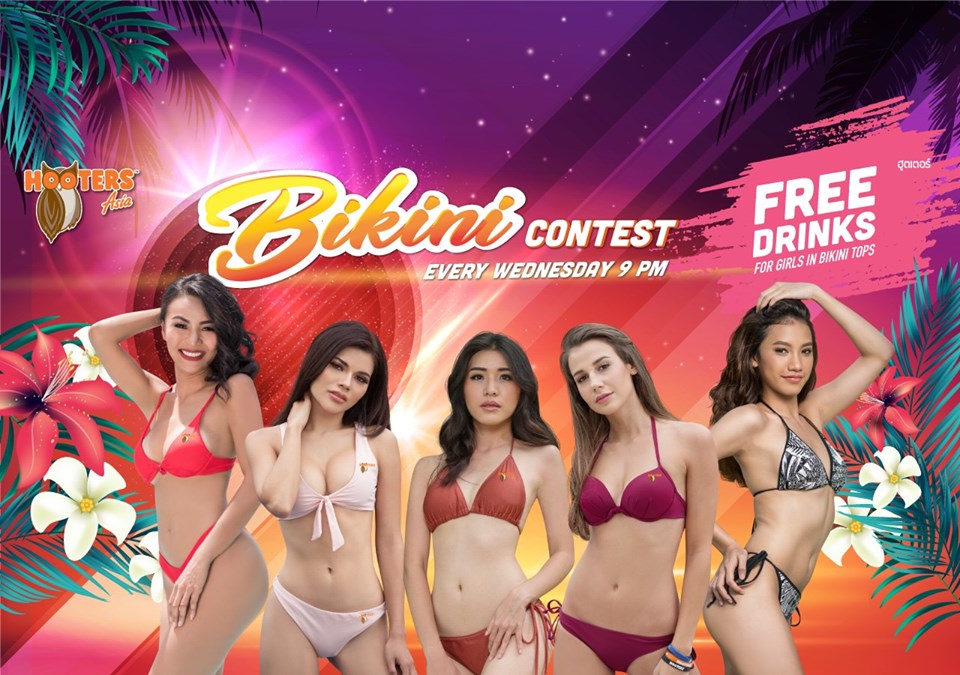 Our midweek hump is gonna look way better than your Wednesdays at home. ????
SHOW LINE-UP
✔ Round 1: SEXY (Cocktail Dress)
✔ Round 2: SPORTY (Uniform)
✔ Round 3: SAUCY (Bikini)
PROMOTION
✔ 299B Hoot Shot (FREE Hooters Boobie Shot Glass)
✔ 299B Margarita Pitcher
✔ 399B Beer Bucket (4 Bottles of Chang)
Selected FREE DRINKS for all girls who join the contest from outside.
Table booking is highly recommended!
????sales@hooterssilom.com