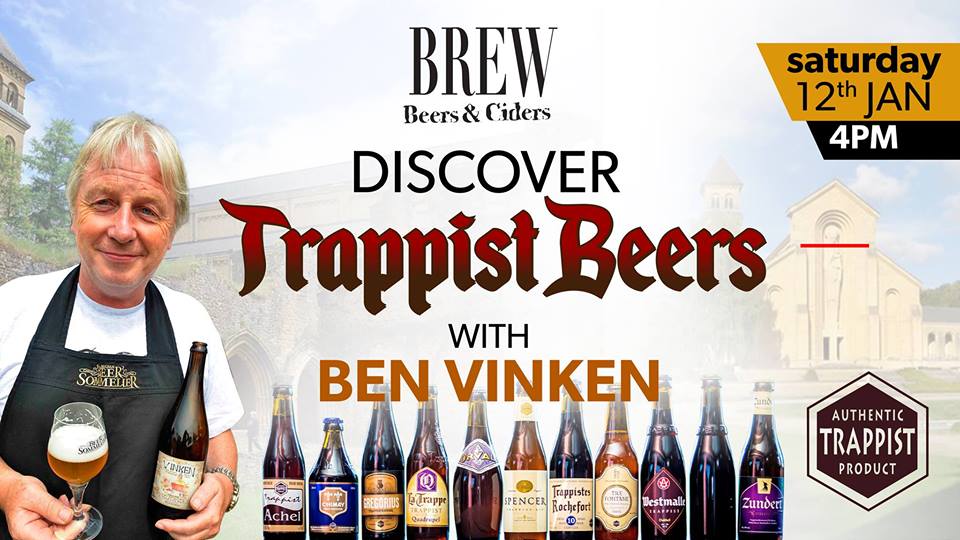 For over 30 years Ben Vinken has been a tireless champion of Belgian speciality beers: as a beer sommelier, beer lover, organiser of the annual Bierpassieweekend beer festival in Antwerp and as the editor of Bierpassie Magazine.
Come and get the 101 on Trappist Beers (Beers made by monks in monasteries) by tasting 5 of the originals with the master himself.
Guests will receive one welcome beer and will go through 5 x 15cl original Trappist Beers with the number 1 Beer Sommelier.
Cost per person is 1,600 Baht Net. There are only 20 spaces, and seats are available on a first come first serve basis. To reserve a seat contact Chris at 0816266776.