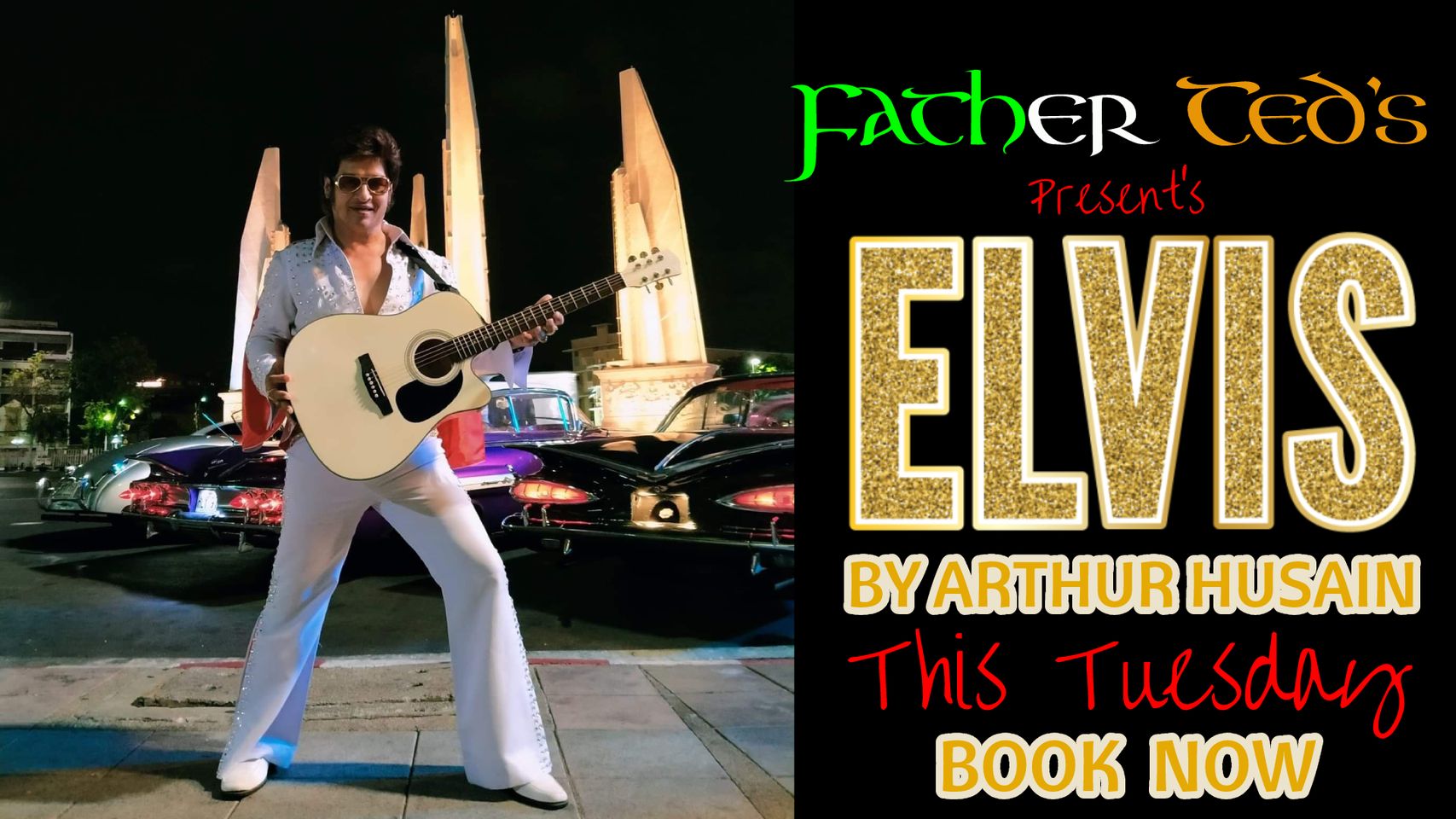 Enjoy a fantastic Elvis Presley tribute show by Khun Lek Presley this Tuesday from 7:30 pm.
Book a table with us for dinner now and secure a great spot to enjoy Elvis up close and personal with Thailand's leading Elvis impersonator on what will be his 4th show in Father Ted's. People have always enjoyed his performances in the past and since it's been a few years since we last saw Khun Lek, we feel now is the time to unveil the King of Rock and Roll to the good folk of sunny Hua Hin.
Come on out and join us, always a good laugh and a great night to be had on a night out in Ted's.