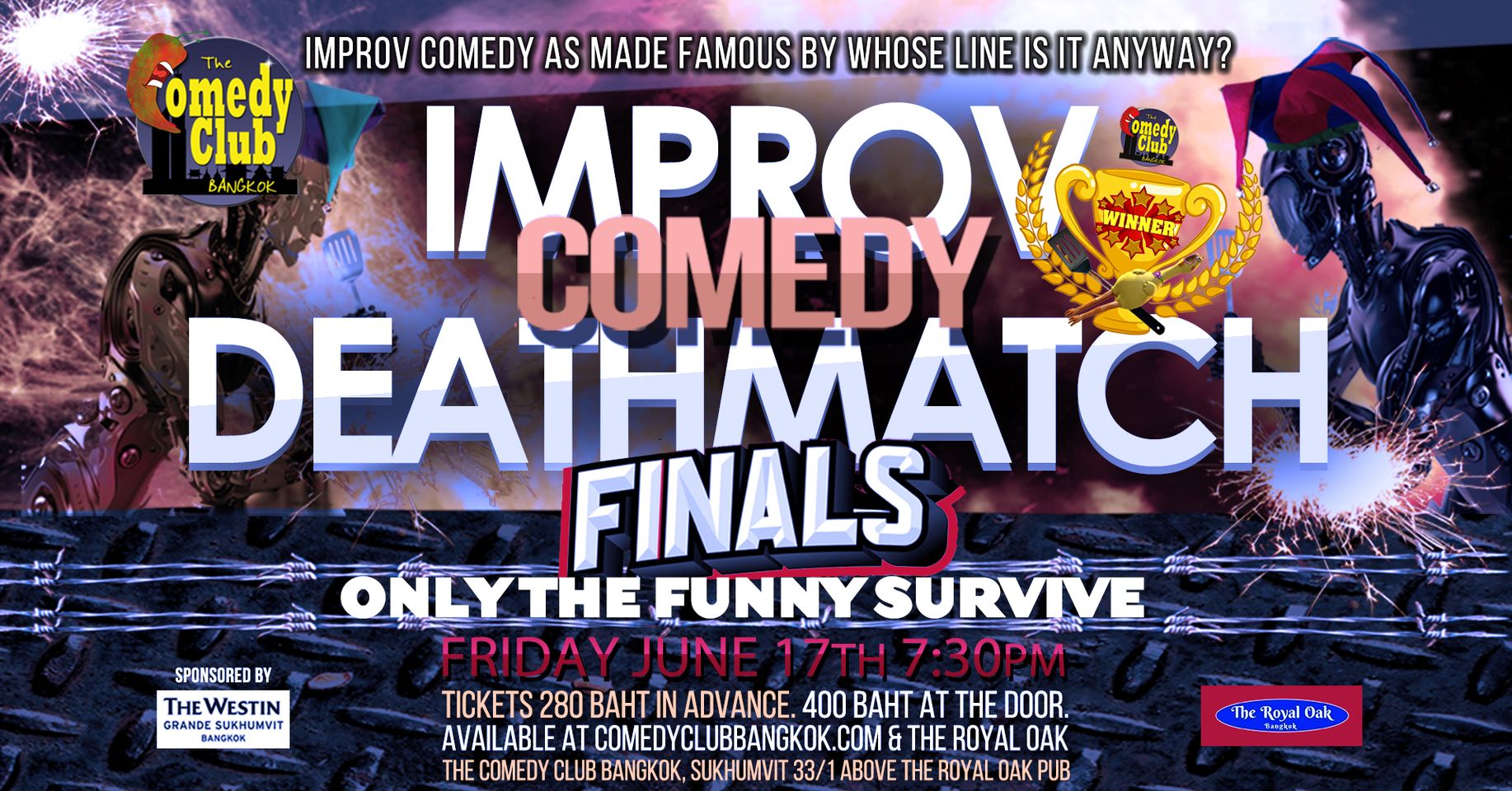 FRIDAY, June 17th the TWO winning teams from the qualifying rounds THREE TWINS and MOTLEY BLUE will battle it out in the IMPROV COMEDY DEATHMATCH FINALS! Come witness a no-holds-barred, 1-hour comedy deathmatch, with the World & Universe Super-Double Championship Improv Gold-Medal of Power on the line at The Comedy Club Bangkok. And no matter who loses, you'll be winning – laughing the whole time!
So enter that world of laughter and be amazed by improv comedy made famous by the likes of 'Whose Line Is It Anyway?', 'Theatresports' and 'The Second City', we will make comedy gold with your suggestions in front of your very eyes!
Tickets ฿280 advance at ComedyClubBangkok.com and The Royal Oak Pub. ฿400 at the door.