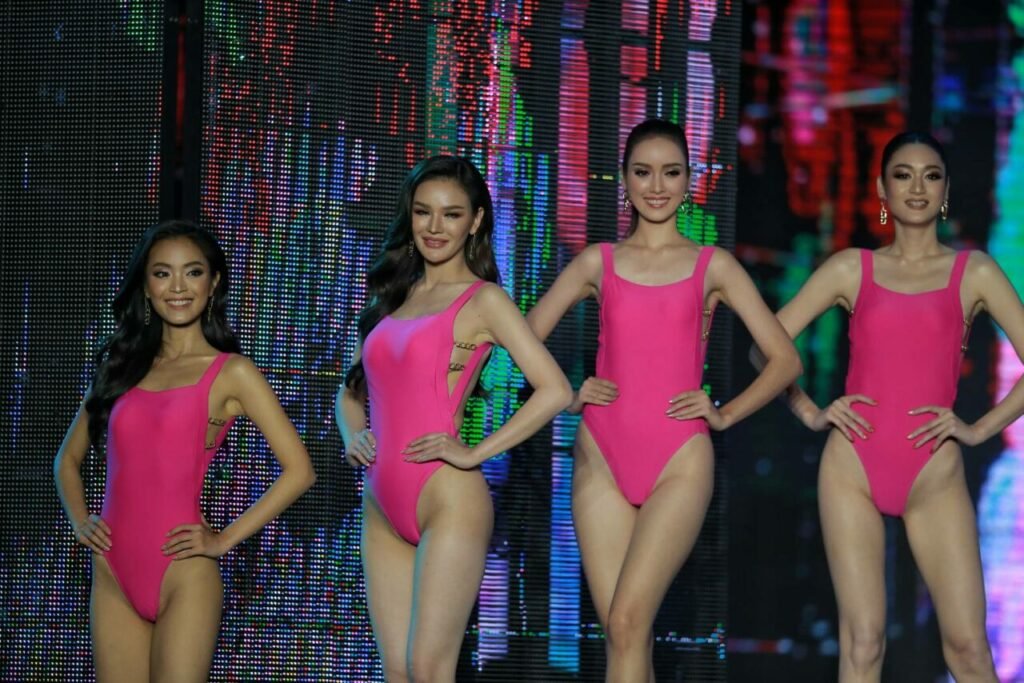 Daily News reported on an event that many people – especially men – had been waiting for. 
The bikini section of this year's Miss Thailand beauty pageant.
It was held live at Central World and broadcast via True 24.
Famous presenters Arm and Praew – herself a former Miss Universe contestant – were in charge.
The bevy of beauties all strutted their stuff in pink bathing costumes.
Despite claiming to have some of the most beautiful women in the world, success on the international stage has largely eluded Thailand in recent years.
There has never been a Thai Miss World since the competition started in 1951.
There have been two Thai Miss Universes – Apasra Honksakula in 1965 and Porntip "Bui" Nakhirunkanok in 1988.
Apasra's name became synonymous with beauty and she later married – and divorced – the owner of Central Group of shops.
Bui whose name is pronounced more like Pui means to "sleep like a baby". It also means fertilizer.
An interviewer was criticized for making a play on this fact on Thai TV back in the '80s when Bui's Thai language skill was a little shaky.
She later married Indian Pacers basketball team owner Herbert Simon and lived in the US and became a Goodwill Ambassador for children's rights.
But since 1988 there has been no repeat of her success in either of the two major beauty pageants.
So what do you think of the latest crop of Thai beauties?
https://aseannow.com/topic/1249381-miss-thailand-pretty-in-pink-bikini-babes-beg-the-question-are-thai-women-really-the-most-beautiful-in-the-world/