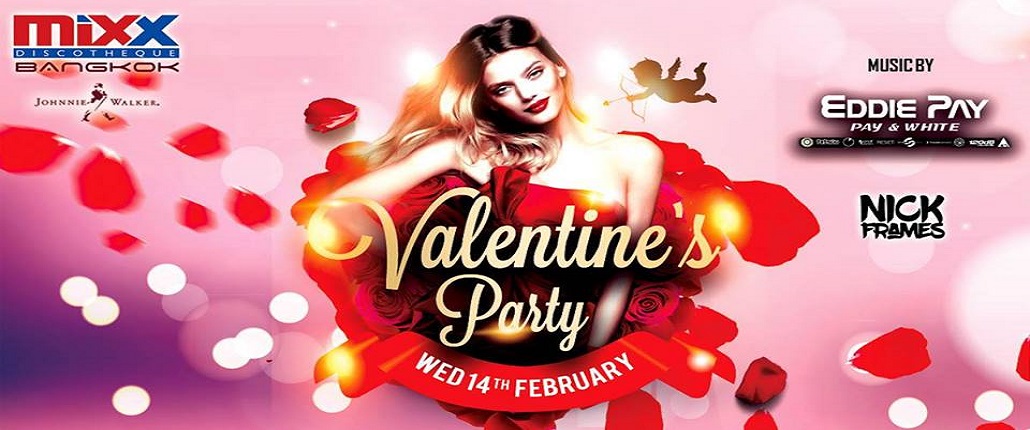 Valentines Day looms large that day that all singletons dread, never fear if you find yourself without a Doris on your arm this Valentines Day head down to Mixx Club and grab yourself a Doris or two.
Come Party your heart out! Its Valentine's Party !
#Wednesday 14th February 2018.
Celebrate with us as we will give you the finest music and party vibes!
Incredible tunes brings to you by;
House Area : DJ EDDIE PAY Edis Paydas (Pay & White)
Hip Hop Area : Nick Frames
RSVP : 02-656-0383