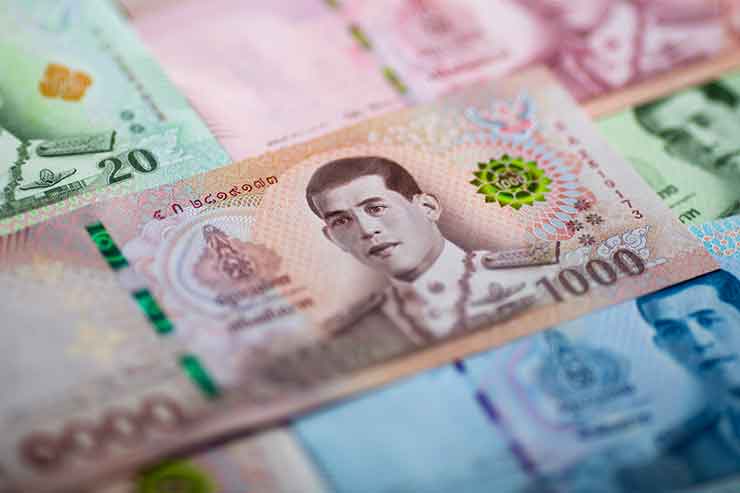 People exchanging foreign currency for Thai baht have been celebrating as the currency continues its slide.
Yesterday on SuperRich the UK pound hit 45.25 for large denomination British notes.
Today on www.xe.com it was trading at 45.11 baht.
The currency was under 41 baht as recently as February, notes ASEAN Now.
Today's current SuperRich rates are as follows:
Pound 44.95
Euro 38.35
US Dollar 32.56
Aus Dollar 24.2
https://aseannow.com/topic/1223995-more-baht-for-your-foreign-currency-uk-pound-breaks-45-barrier/?utm_source=newsletter-20210714-1310&utm_medium=email&utm_campaign=news