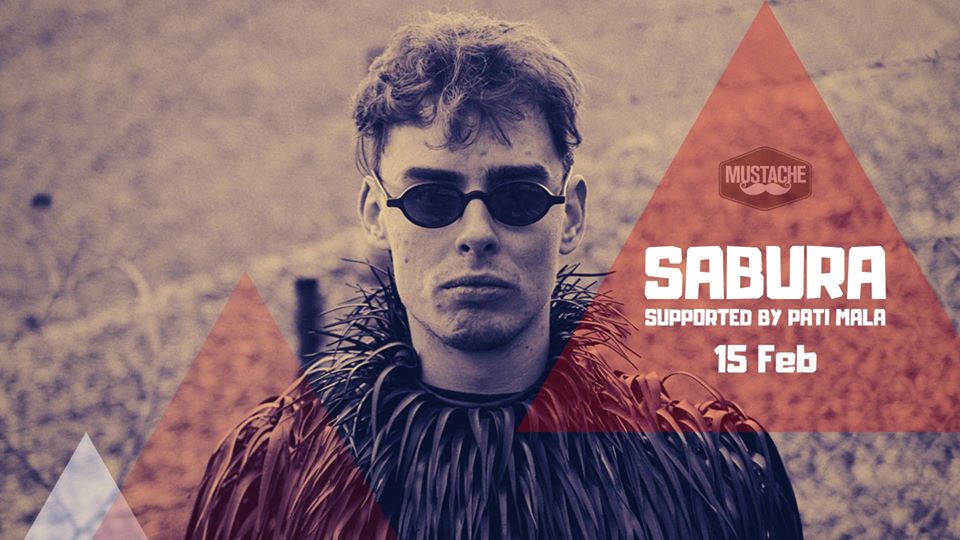 After more than one year, Sabura is back to Thailand and do his first gig at his second home, Mustache Bangkok with Pati Mala
Free entrance before 11 pm
Fee entrance 250 baht included one drink after 11 pm.
Pati Mala:
https://soundcloud.com/patimala
His sound is a unique driving, impulsive and dark experience, that conduct the people into a euphoric state of mind. He is not only a Resident DJ at Waagenbau, Hamburg; he also shared his music around Europe and Asia. Also, he released diverse club-oriented tracks on labels such as Dunkelheit, Sweet Musique, Progressive Astronaut and was remixed by big names like Teenage Mutants, BoyNextDoor, BAAL and Rubik. Few Years into the scene, he started to create his own events with an overall thoughtful concept. Sabura's authentic and full energetic rave style represents his subcultural background. Not only the upcycled costume is worth to visit his singular originated playgrounds. In the booth his skills do the talking, that also brought him to share the stage with names like Oliver Huntemann, Victor Ruiz, Pleasurekraft, Einmusika, Jay Lumen, M.A.N.D.Y, Lee Van Dowski, André Winter & many more.