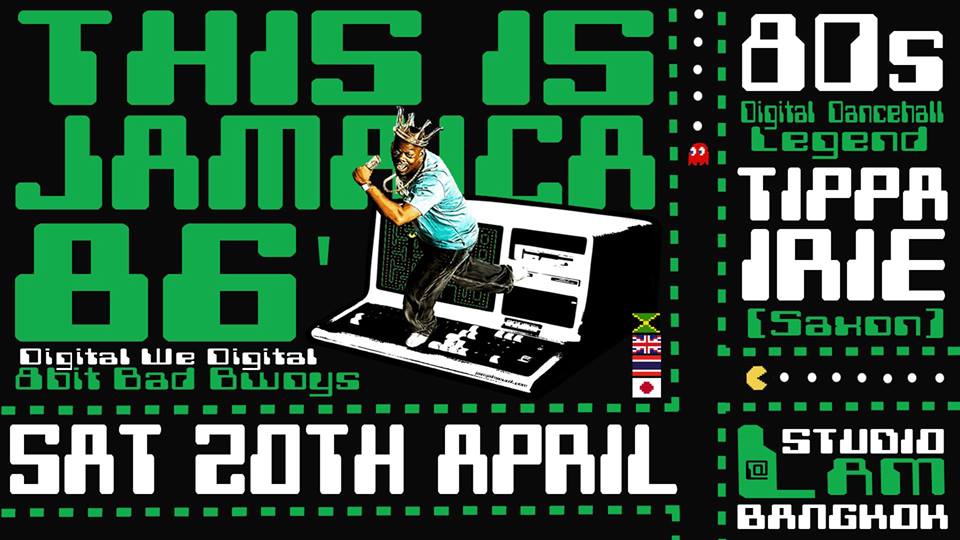 THIS IS JAMAICA 86′ in association with IRIE STYLEE
We have the honour and pleasure to announce Original 80s Dancehall Legend….
TIPPA IRIE
This is Jamaica 86′ was started back in 2010, in the UK city of Birmingham. Taking you back to the 80s when Reggae morphed into Dancehall. Synths, computers, drum machines and raggamuffin MCs became the norm.
Now in 2019, This is Jamaica 86′ brings you the digital classic mixed with a modern 8bit twist.
Music on the night…
TIPPA IRIE (UK SAXON SOUND SYSTEM) Original fast chat deejay (MC)
U-KEY (JP, IRIE STYLEE) – raggamuffin DJ/mc and a regular feature of Jamaica 86.'
OLBI IYAH (UK, JAM JAH) – dj, CEO and embodiment of Jamaica 86′