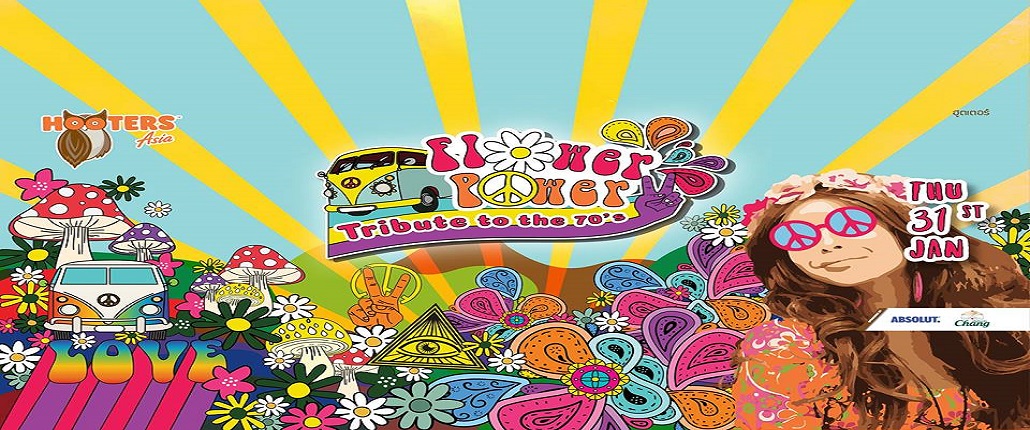 FLOWER POWER AT HOOTERS NANA
The legendary 70's Tribute Party
The hippie vibes of #FlowerPower return to Hooters with lots of fun & surprises for you.
Join us for a night of Classic rock & funk music from the 60s -70s including hits of peace, freedom, love, sex & hippie culture.
Bold handmade decors including 70s visuals, peace symbols, flowers and hippy props all around the venue will give you a rare chance to relive the 70s vibe only at Hooters.
Table booking is highly recommended!
????sales@destination-eats.com