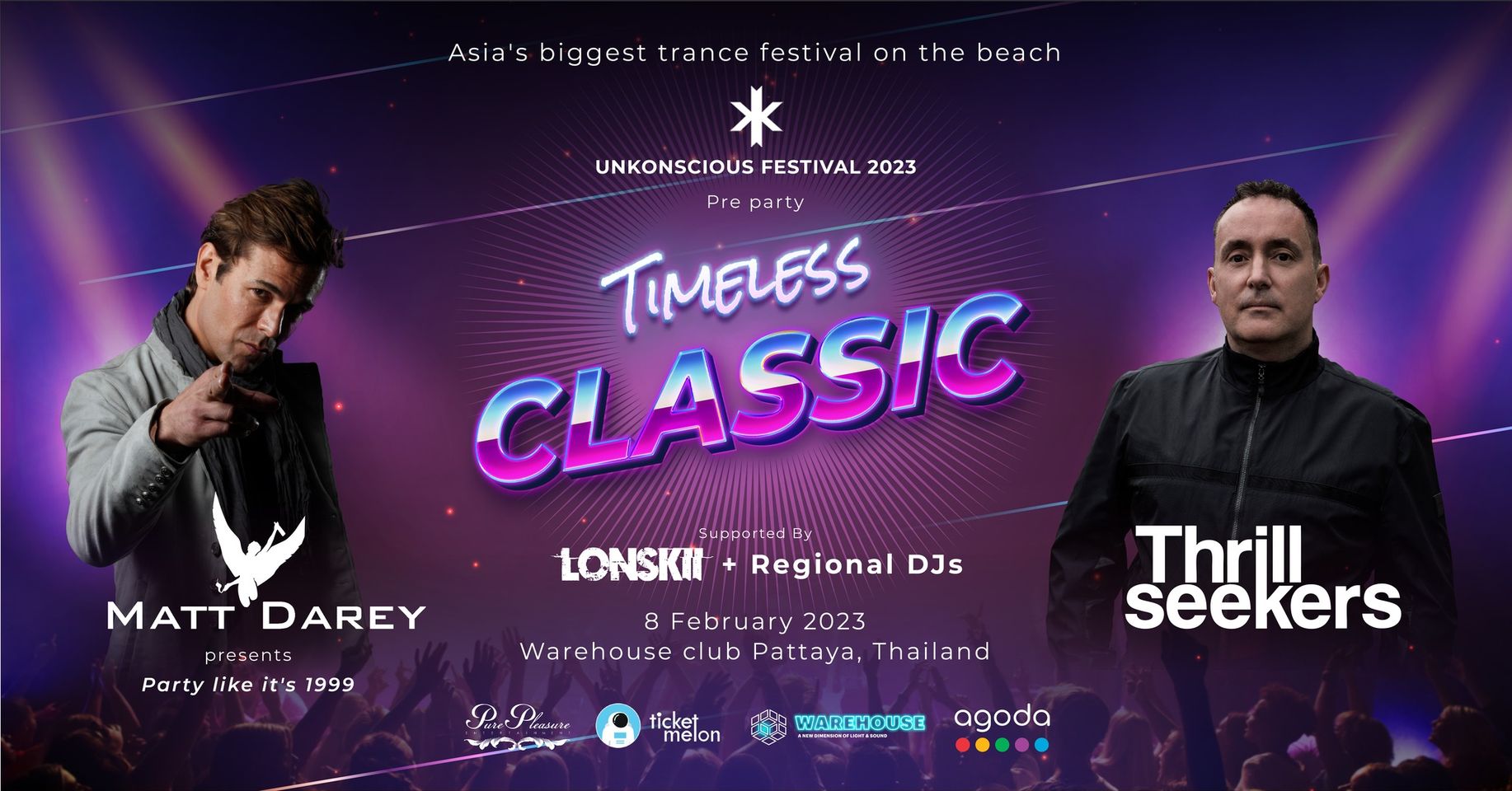 Do not miss our UNK23 Pre-party because we are throwing Asia's first classic night with 2 international DJs!
UnKonscious Pre-party presents: TIMELESS CLASSIC
Event date: Wednesday 8th February 2023
Time: 10 pm til LATE
Location: Warehouse club, Pattaya
Tickets: Limited to 400 tickets only
Ticket link: https://www.ticketmelon.com/ppe/unk23preparty
If only you could turn back time… but why reminisce about the good ol' days when you can relive that experience again at UNKONSCIOUS? Just when you think we're done, we are bringing you the icing on the cake! At UNK Pre-party, we are turning back the dials and taking you on a ride to the 90s with two legendary trance Artists. Who, you ask? The Thrillseekers and Matt Darey!
When you think about "that" time, The Thrillseekers was there. With a longstanding career of over 20 years in the industry, their music still gives you goosebumps to this day.
Matt Darey has a number of timeless classic hits, such as "Game Master", "Beautiful", and "See the Sun". When you think of all the compilation CDs he released, such as "Ibiza Euphoria", "Pure Euphoria", "The Best of Euphoria" and many more, you can't help but think about the CD collection you once had. We are thrilled to announce that Matt will be performing 'Party like it's 1999'.
This is a rare golden opportunity for Asia to witness two legendary trance producers performing a Timeless Classic set, with support from LonSkii and more regional performers.