The weekend is here at last! It's the time of the week that you have been dreaming about while chained to your office desk. Being packed into the BTS like sardines and having to suffer endless mind-numbing meetings are a distant memory. At long last the weekend has arrived, and its time to dust off the disco shoes and cut loose and enjoy yourself.
Here is Chrome Crumpet's guide to what's on and where for all you weekend revellers.
TECHNO at the old town tech cafe: Culture Cafe, Bangkok
With The3RD
Born in Rock'n'Roll as a guitarist but raised in Techno as a Dj.
The3RD is inspired by everything techno, from Ghetto house Chicago, deep melodic Berlin tech, modern dark and industrial techno to Detroit sounds.
The3RD……
His DJ sets are full of Techno party jams with always delivering a set of dark, energetic and groove-driven techno with power, a high-energy selection of propulsive techno; the kind of pumping vibes that they usually deploy will burn the club down.
A night of hard, heady techno awaits you. A night not to be missed!
Yes!… A night of techno awaits you on Saturday, 19th January 2019 at Culture Cafe, Bangkok.
Check out The3RD's unique style of techno music Dark brimming with the groove.
Line-up>
– The3RD
– Gunya
Plus Special guest; TBA
Free entry
ONYX, located in the party mecca of Royal City Avenue are holding a Hawaiian themed night of fun and frolics in association with Clap & Grey Goose. Unique complimentary cocktails (first come first served while supplies last) will be on offer throughout the night. Dress code is 'HAWAIIAN', so dust off your worst Hawaiian shirt and head down there to enjoy what promises to be a night to remember.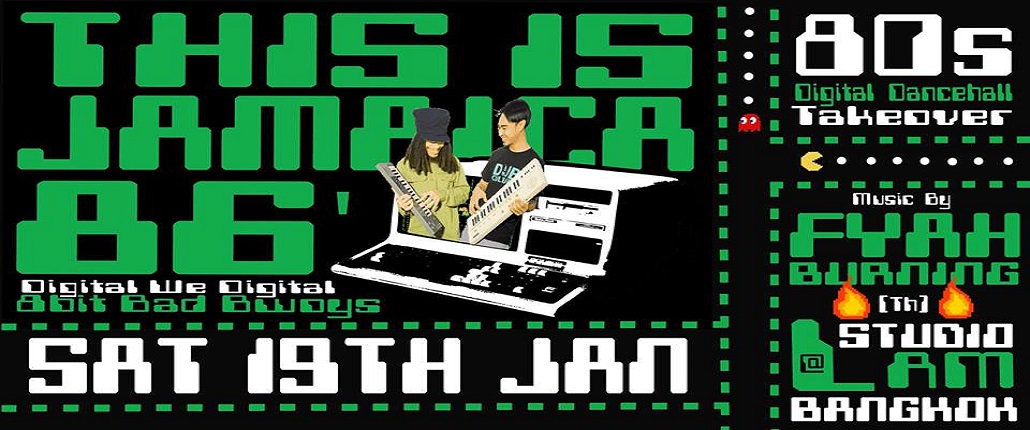 This is Jamaica 86′ was started back in 2010, in the UK city of Birmingham. They are taking you back to the 80s when Reggae morphed into Dancehall. Synths, computers, drum machines and raggamuffin MCs became the norm.
Now in 2019, This is Jamaica 86′ brings you the digital classic mixed with a modern 8bit twist with strictly original dancehall vibes. Dress code — dancing shoes only. Admission is 200 baht.
Music on the night…
U-KEY (JP) – raggamuffin DJ/mc and a regular feature of Jamaica 86.'
OLBI IYAH (UK) – dj, CEO and embodiment of Jamaica 86′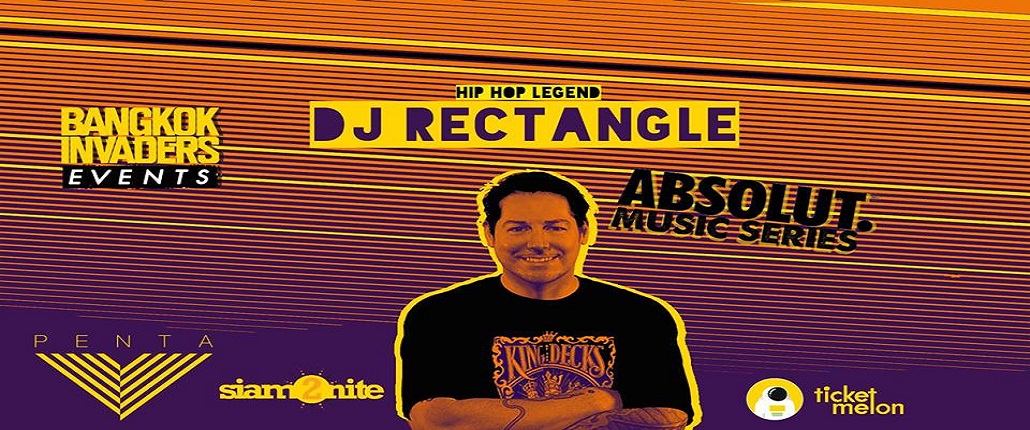 Bangkok Invader Events proudly presents the first in a series of music events featuring some of the best international DJs around.
January 19th we welcome Legendary Hip Hop DJ
DJ RECTANGLE
DJ Rectangle is an American DJ/turntablist and Grammy Award-nominated Dance/Hip Hop/Club record producer.
​
DJ Rectangle has also toured with R. Kelly, Heavy D, Montell Jordan, Monica, Bone Thugs n Harmony and Ice Cube. He has also performed with Snoop Dogg, Nate Dogg, The Lady of Rage, Foxy Brown, Tha Dogg Pound, The Luniz, Ron Isley, and many more.
He was one of the first DJs to integrate original freestyles from major recording artists into his own mixtapes and has released an extensive set of battle records used by many successive DJs to win DMC World Championships.
DJ Rectangle went on to become a Grammy Award-nominated producer. He has produced records that have sold over 2 million copies, including releases by Eminem, Snoop Dogg, 50 Cent, Justin Timberlake, Dirt Nasty, Mala Rodríguez, and Xzibit.
Alongside side RECTANGLE we will have
+ DJAYBUDDAH (Bangkok invaders/HEAVY HITTERS)
+ DJ ONO (Bangkok invaders/HEAVY HITTERS)
+ DJ EHH KAY (Bangkok Invaders)
+ DJ KID FRESH ( DMC Champion)
+ DJ ANAN (Bangkok Invaders)
+ DJ KENNY V (Bangkok Invaders)
+ DJ CHAMP (Bangkok Invaders)
Tickets Pre Sale
300thb (includes one drink) Ticket Melon
http://www.ticketmelon.com/pentabkk/DJRectangle
500thb (Includes 1 drink) at the door
For more info contact us on FACEBOOK or message us on LINE APP @Pentabkk