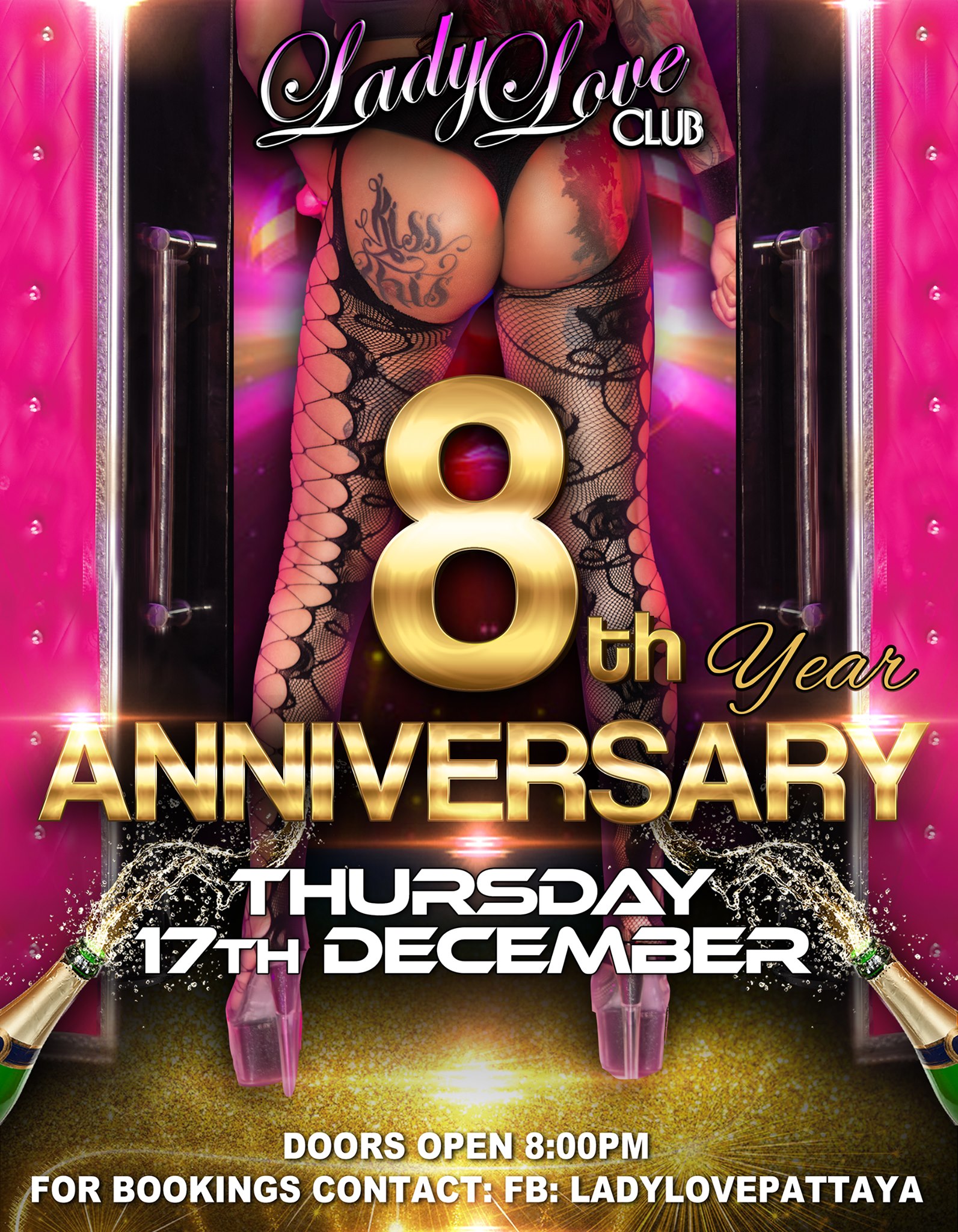 8th Lady Love Anniversary Party
Join us Thursday, Dec 17th for a wild night in celebrating our 8th Anniversary at Lady Love.
We'll have 60 lovely Lady Love ladies ready to have you smiling all night.
A lot has changed this last year and we're working hard to continue to make Lady Love a wonderful place to party.
Book early in our new VIP lounge area by the new second stage or enjoy our classic club seating by the main stage. Hope to see you soon.