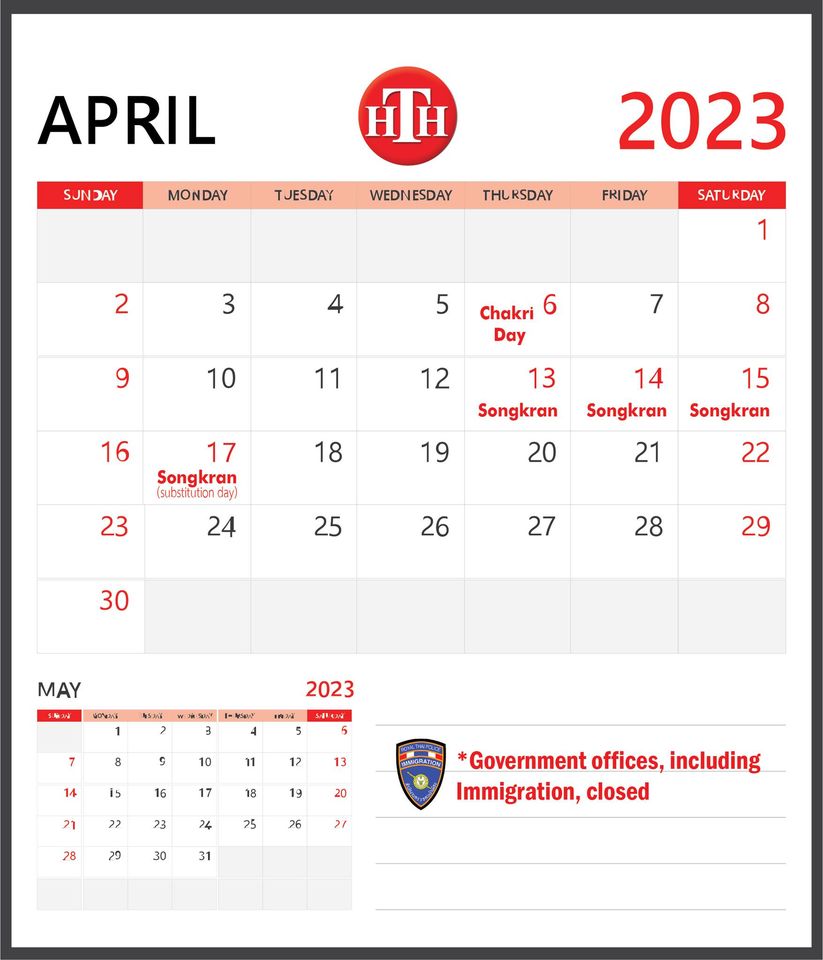 𝗔𝗽𝗿𝗶𝗹 𝗵𝗼𝗹𝗶𝗱𝗮𝘆𝘀 𝗶𝗻 𝗧𝗵𝗮𝗶𝗹𝗮𝗻𝗱
In Thailand, April is a month of celebration and festivity, with two important public holidays falling within it. The first holiday is Chakri Day, which is observed on April 6th each year. This holiday commemorates the establishment of the Chakri Dynasty, which has ruled Thailand since 1782. It's a day for Thais to honour and pay respect to the country's kings, particularly King Rama I, who founded the dynasty.
The second holiday is the Songkran Festival, which is celebrated from April 13th to 17th. This is one of the most important festivals in Thailand and marks the traditional Thai New Year. During Songkran, people engage in water fights and splash water on each other, symbolizing the washing away of the old year's bad luck and the welcoming of a new beginning. It's a time for family reunions, feasting, and making merit.
All government offices, including immigration, will be closed on April 6 and from April 13 to 17