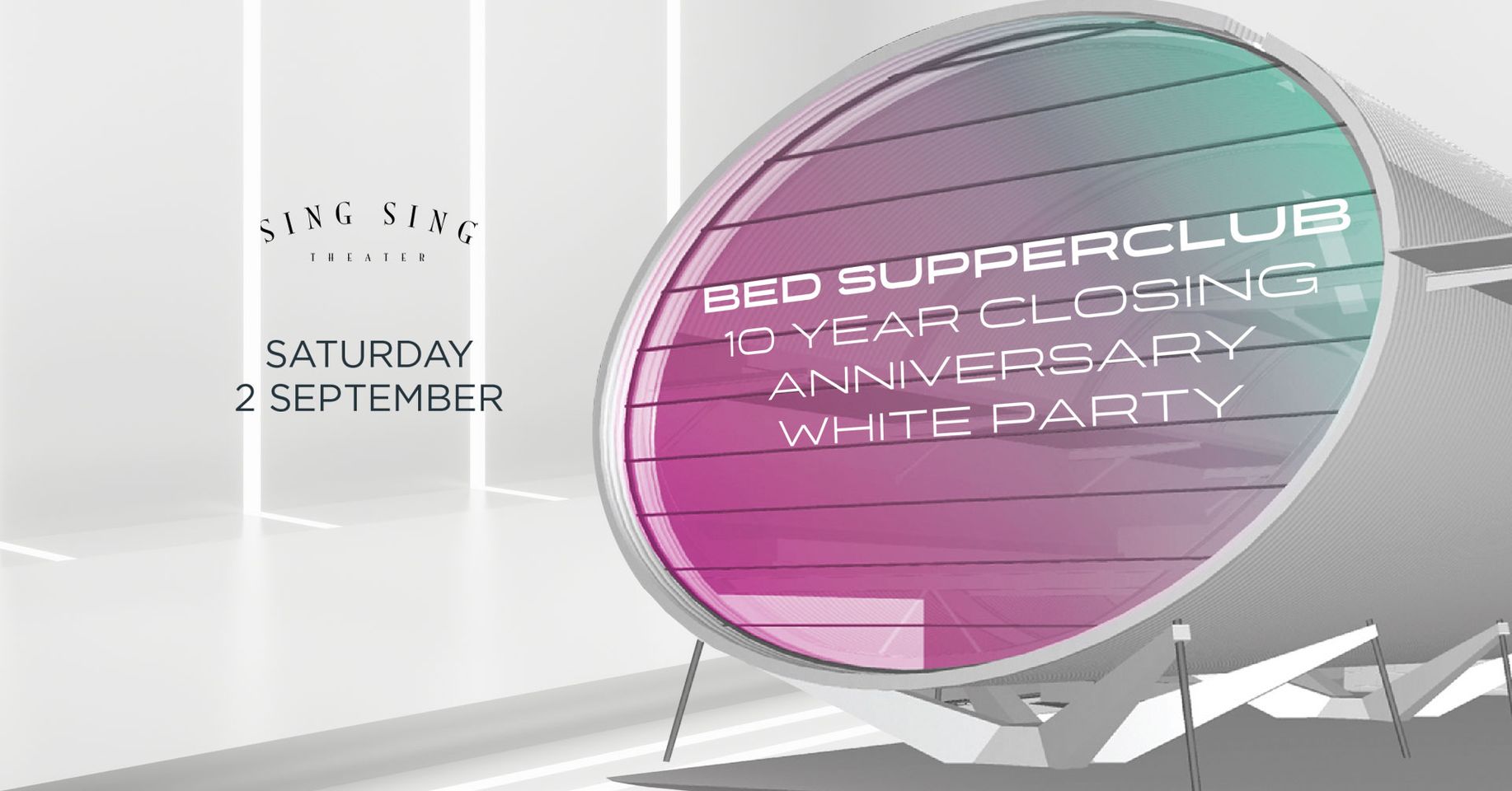 On September 2nd, Sing Sing celebrates legendary club Bed Supperclub's 10-year closing night with an all-white dress code party.
For those who remember (and who were there), August 31st, 2013, was the most legendary night of all the 4,000+ nights of Bed's 11 years of existence that marked the Bangkok nightlife scene forever.
There was a drag queen dressed as a runaway bride who gave birth to a plastic baby live on stage. One last time, we've blown out the fire extinguisher on stage (today, it's much easier with the CO2 cannons). The amplifiers broke down three times. We had what was indeed Asia's biggest pillow fight ever to have happened. We finished the
beverage inventory. We've had people dancing on the beds. We've had a fantastic line-up of DJs, some of whom will join us again on September 2nd.
Let's be real… On Saturday, September 2nd, Sing Sing will not turn into Bed Supperclub, but it will surely be the closest thing you will experience since Bed closed 10 years ago.