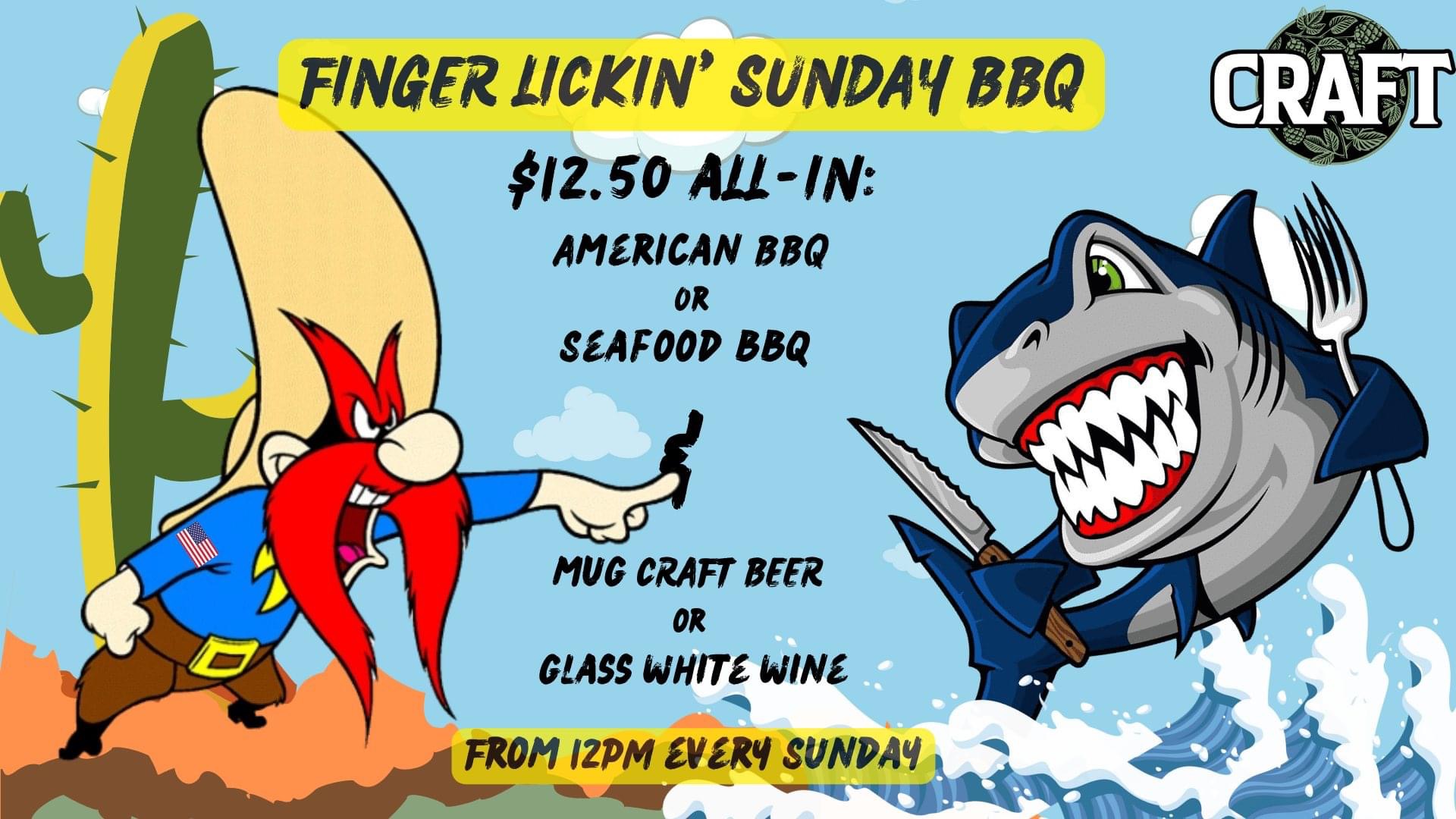 EVERY SUNDAY FROM MIDDAY: Our finger-lickin' BBQ for only $12.50, incl a mug of craft beer, or a glass of wine.
CHOOSE from AMERICAN and SEAFOOD
• AMERICAN: mini pulled-pork burger, slow-cooked ribs, pastrami, BBQ chicken and gourmet sausage & sides.
• SEAFOOD: Papillote of fish and mussels, grilled oyster, skewers of squid and prawns & sides.
PLUS mug of craft beer, or glass of wine.