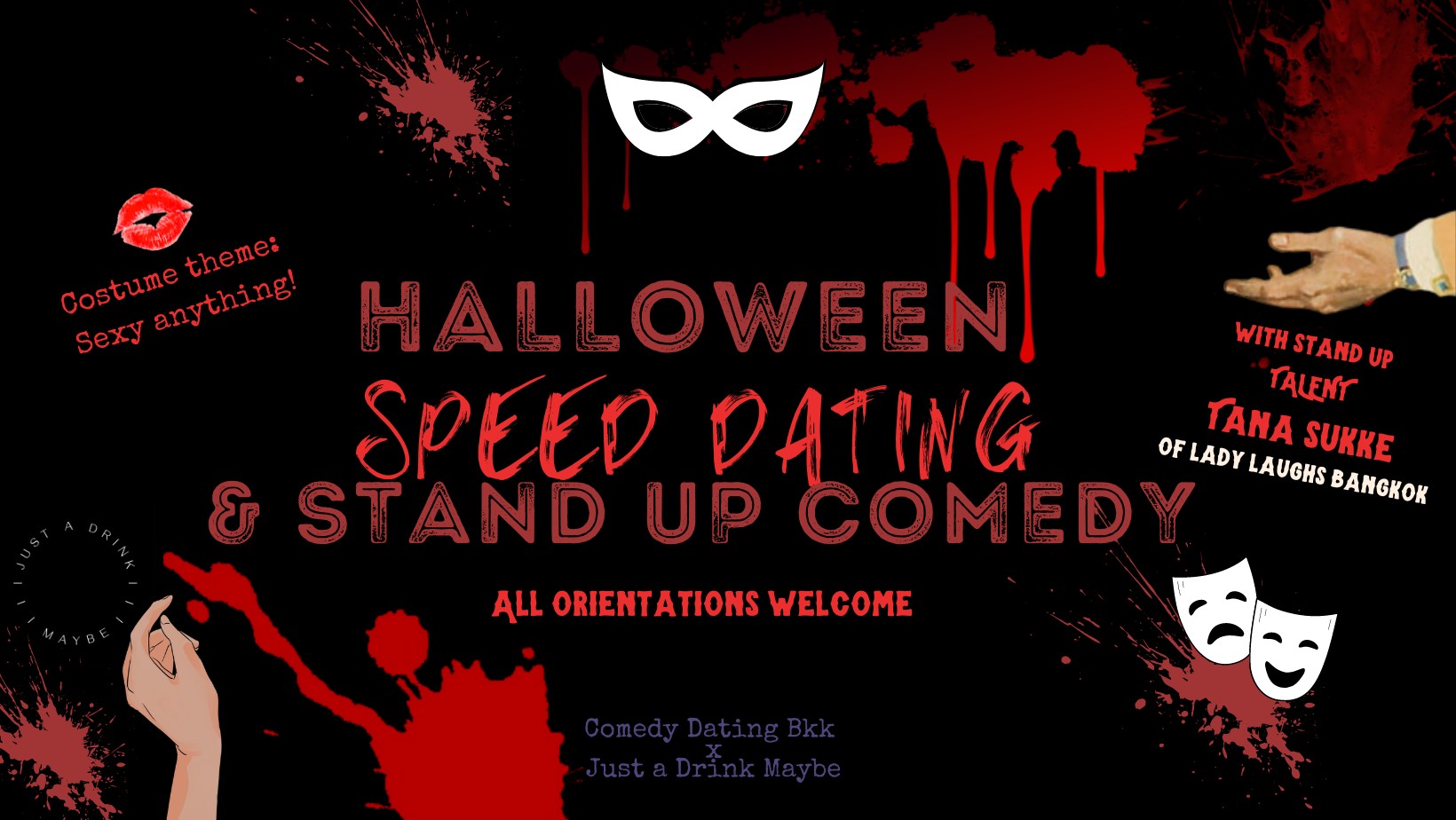 Are you tired of the dating scene in Bangkok? Do you feel like this city has nothing to offer in terms of meaningful relationships?
There will be plenty of chances to connect meaningfully and humorously in this night of Halloween Speed Dating and Stand Up Comedy!!! We are going to speed date – but not so fast that you miss the chance to connect meaningfully. And with plenty of laughter and fun so that meeting new stranger isn't too awkward.
Special guest comedian Tana Sukke of Lady Laughs Bangkok will be joining us to help break the ice!
It is the night of October 31, this is a costume party, so come dressed up! The theme? Sexy anything. You can be a policeman. A fireman. A nurse. Shrek. A Disney character — a hotdog.
ANYTHING… just make it SEXY!!!!
LIMITED SPACES – RSVP required!
ALL ORIENTATIONS WELCOME
Price: 450 THB (includes 1 free drink) until 12:00 PM noon on Oct 31