As we alluded to in our recent article about Spanky's ago-go, Billboard is quite rightly regarded by visitors of Bangkok and those within the expat community as the best go-go bar the city has to offer — period. Billboard has held this crown for the last couple of years as other bars throughout Bangkok have scrambled to try, but failed to emulate what the owners have achieved within a short period.
What is even more remarkable about the bars success story is its location. Hardly considered to be prime real estate within Nana Plaza—the bars sits on the top floor — thus giving it an immediate disadvantaged over its competitors who on the ground floor reap the benefits of massive footfall throughout the plaza. However; this has not deterred it from becoming the roaring success it is today.
The argument has long raged about what constitutes a great go-go. In my opinion, it's the following: a fun atmosphere, hot girls, fast & friendly service, great music. Billboard ticks all the boxes.
Billboard is one of Nana Plaza's super bars! It's merely huge inside along with Twister on the ground floor (formally Bangkok Bunnies) it dwarfs most other bars within the plaza. Often the problem with bars on this scale is the atmosphere, or lack of it more to the point. Bars of this size often find it almost impossible to generate a fun-filled atmosphere — not Billboard! As soon as you enter through the curtain; the first thing you notice is the atmosphere, at times especially at the weekend the atmosphere is merely off the scale.
When you enter Billboard, you are hit with sensory overload. You feel the base of the sound system immediately pumping through you as tunes boom out. Customers are up and dancing with girls having the time of their lives. To the left of you is the carousel featuring dozens of top totty strutting their stuff leaving admiring guys behind as they spin through 360 degrees. To the right is the famous "Bird Bath" filled to the brim with soapy stunners gyrating to the beats, teasing and pleasing customers lucky enough to have a bath side seat. Billboard really is the party bar of the plaza.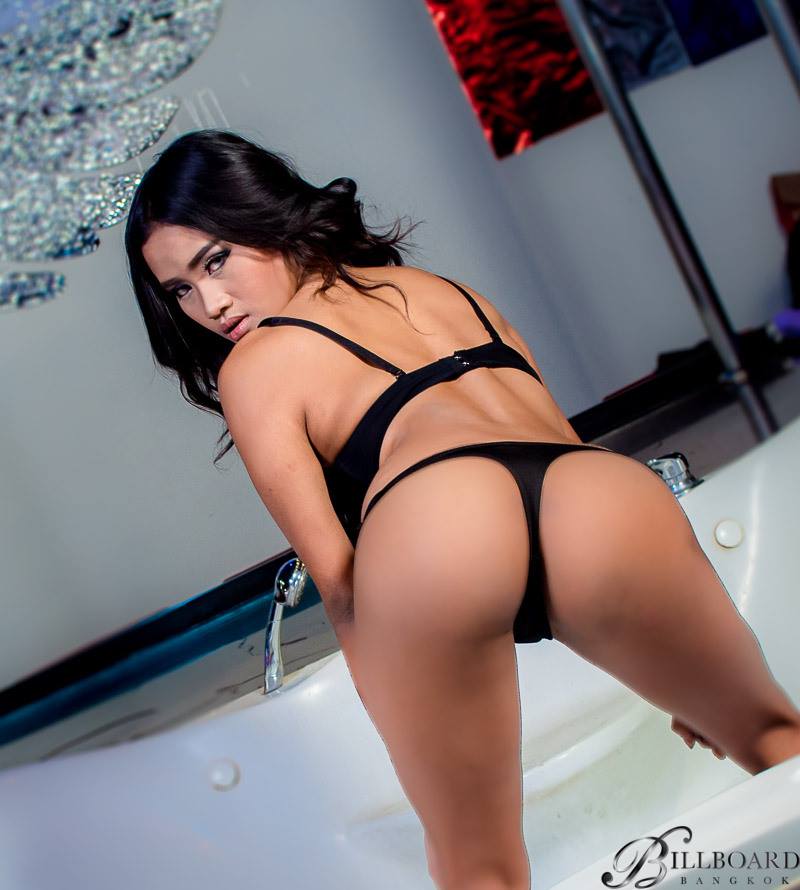 If Billboard is known for being Bangkok's best go-go bar, then it's equally as famous for not only the number of its girls but also their quality. Simply put, the bar possesses not only the most significant line up of dancing Doris's but by far the hottest. A lot of bars these days contain girls that are merely there to make up the numbers — not Billboard! The bar is rammed wall-to-wall full of hot dancing dolly birds all keen to make your experience an unforgettable one and will make sure you don't forget your time with them in a hurry.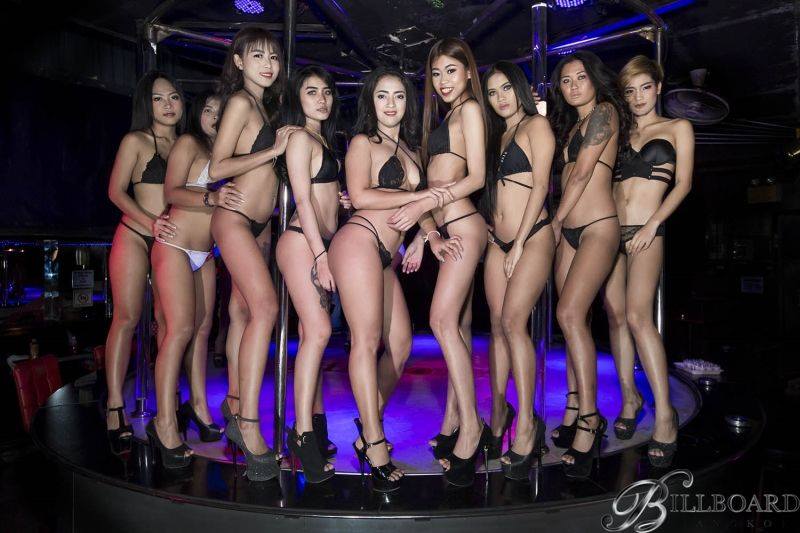 The bar also employs "real" DJ's not some Thai wanna-be armed with a laptop full of ear-splitting Thai EDM & Techno. Careful consideration has been paid to the playlists, and western customers are well catered for with a great mix of music which features Hip-Hop, RAP, and Commercial dance, together with some Thai music to whip the girls into a frenzy. Small attention to detail as such has made it the success story it is. The bar has listened to what customers want and delivered. How many westerners want to visit a bar and hear ear-splitting Thai music all night that is quite frankly alien to them?
Again, another simple thing that Billboard does well that other bars don't is customer service. As soon as you enter you are greeted by one of the many friendly service staff who always greet you with a smile and show you to a suitable table depending on the size of your party. Service is swift and professional, and you certainly won't get any moody madams banging beer down in front of you in a huff.
What the bar is doing is nothing out of the ordinary, it doesn't have a magic formula that has made it the best bar in town. However; what it has got are astute owners who have paid great attention to detail to make it the ultimate go-go experience. Is the title of Bangkok's best go-go bar justified for Billboard? You bet it is!
For more details including special events and promos at Billboard check out their Facebook page here for uptodate details.