Let's be honest we have all thought it at one time or another, that our friends from the Land of The Rising Sun can be at times damn right weird. Given that the sex industry is Japans second biggest industry, it is perhaps no surprise that Japanese men are into some pretty weird shit as far as sexual activities go.
From watching cartoon porn to having sex with robots and girls dressed as schoolies the list of weird sexual activities Japanese men enjoy is nearly endless. On second thoughts who doesn't enjoy a Doris in a school uniform? Maybe they can be forgiven for that one.
This week the level of weirdness was cranked up a notch when reports broke that three famous Japanese porn stars were to take part in a rather bizarre theatre show in which they will fart in front of a paying audience. That paying audience presumably being mysterious single Japanese men. I cant imagine it would be the kind of show you would be taking a Doris along to on a first date.
Adult film actresses including Reno Aihara, are to launch the programme, called Let's All Hear Beautiful Girls Fart Together, at the Lefkada Theatre in Tokyo.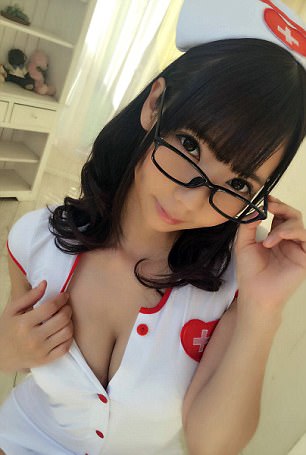 Miu Akemi will be challenged to break wind on demand as part of a theatre show in Tokyo later this month
According to SoraNews24, the organisers of the show want to 'bring joy to Japan's 120million fart fans' and test the women to 'the limit of their intestines'. Yes, that's right 120 million farts fans, well I did warn you they were a weird breed.
Tickets are said to be in the region of 1000 baht, but bosses are not promising that the girls will be able to fart on demand and have issued a warning to attendees stating "". A couple of cans of baked beans the night before should see the girls in tip-top condition to perform!
However, show organisers have promised a show packed with variety with the girls said to be performing their farting duties in a variety of different outfits from street clothing to swimwear which they state will "stimulate your sense of sight and sound".
 The show takes place at the Tokyo theatre on October 21 and tickets are available in advance or at the door, for those weird enough who want to attend such an event.
Read the full story:https://en.rocketnews24.com/2017/10/03/japanese-adult-film-actresses-to-fart-on-stage-in-live-performance-in-tokyo/