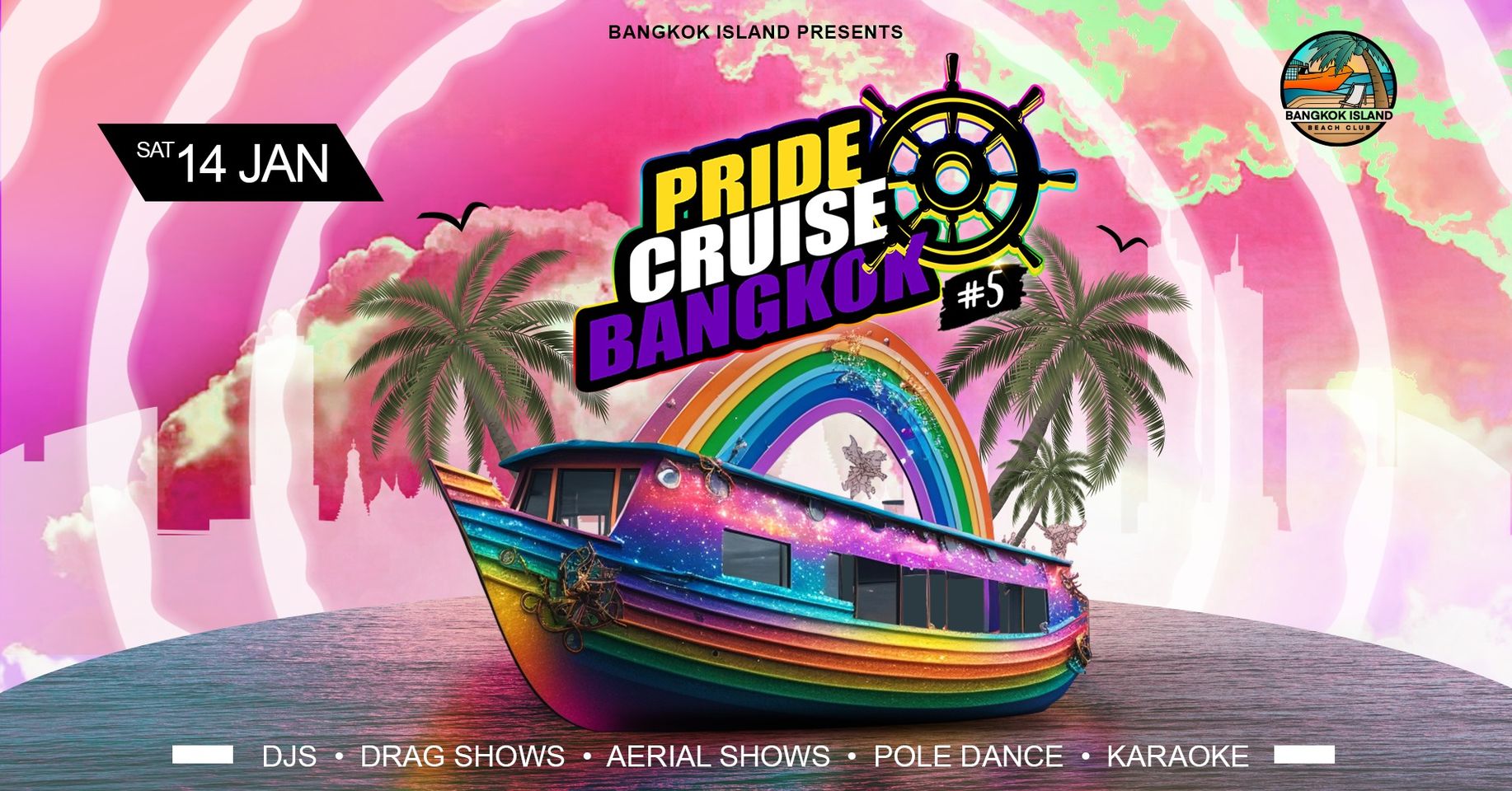 Are you ready for MORE Pride cruise?
The top destination for LGBTQ+ & allies party people: hours of fun onboard our magic boat await! Will you jump on it, or stay home?
We want to offer MORE than ever before with the best shows, music, and drinks. Be ready to be surprised!
MORE music :
DJ MAX will allow all of you sexy bunnies to request your favourite songs! From Cher to Queen B, he can play it all, in the beat and keep the party up
DJ to be announced soon
Karaoke for All with MC Zymone, so you can sing your heart out on stage!
Never been on one of our famous Pride Cruises? See the video recap from our June edition here: https://youtu.be/-twajh8QSN8
EVENT INFO
This event is a cruise
Saturday 14 January 2023
Meeting at Bangkok Island (Inside Bangkok Dock opposite Charoen Krung soi 57)
Check-in at 5.00 pm
The boat leaves at 7.00 pm
Back at 11.00 pm
Dress code: Pink & White