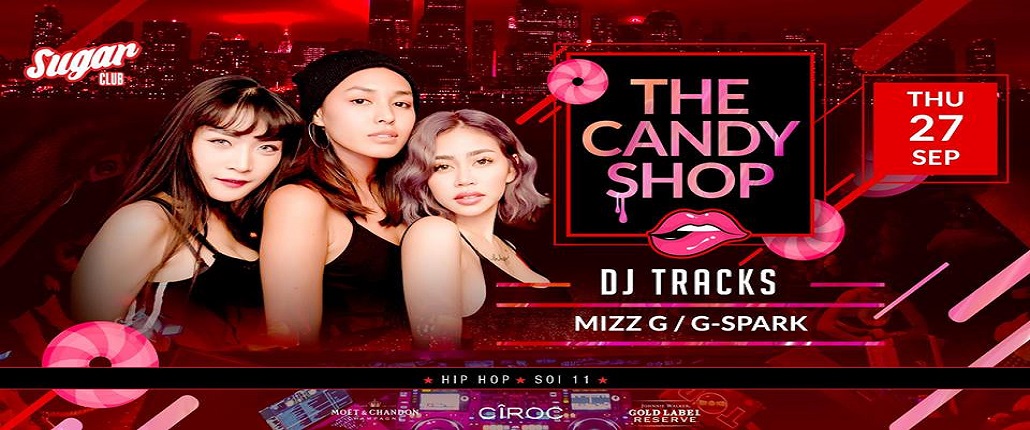 SUGAR CLUB PRESENTS: THE CANDY SHOP
A night full of the sweetest songs, juiciest entertainment and a delicious vibe! What's your favourite candy? Come and find out.
The one and only DJ Tracks will be spinnin' the best of Hip Hop and R&B supported by Miss G & The Poet himself, G-Spark!
Thursday, 30th of August
Entry Fee: 300 Baht for Males, 200 BAHT for Females (includes one drink).
ENTERTAINMENT
Performances by:
– DJ Tracks (Main act)
– DJ EThemiz
– DJ Mizz G
– MC G-Spark
– The Next Level (Band)
– Sugar Babes (Dancers)
VIP & INFO
For more Information and Table booking, please contact:
www.sugarclub-bangkok.com/events
Tel: 061-391-3111
Email: info@sugarclub-bangkok.com