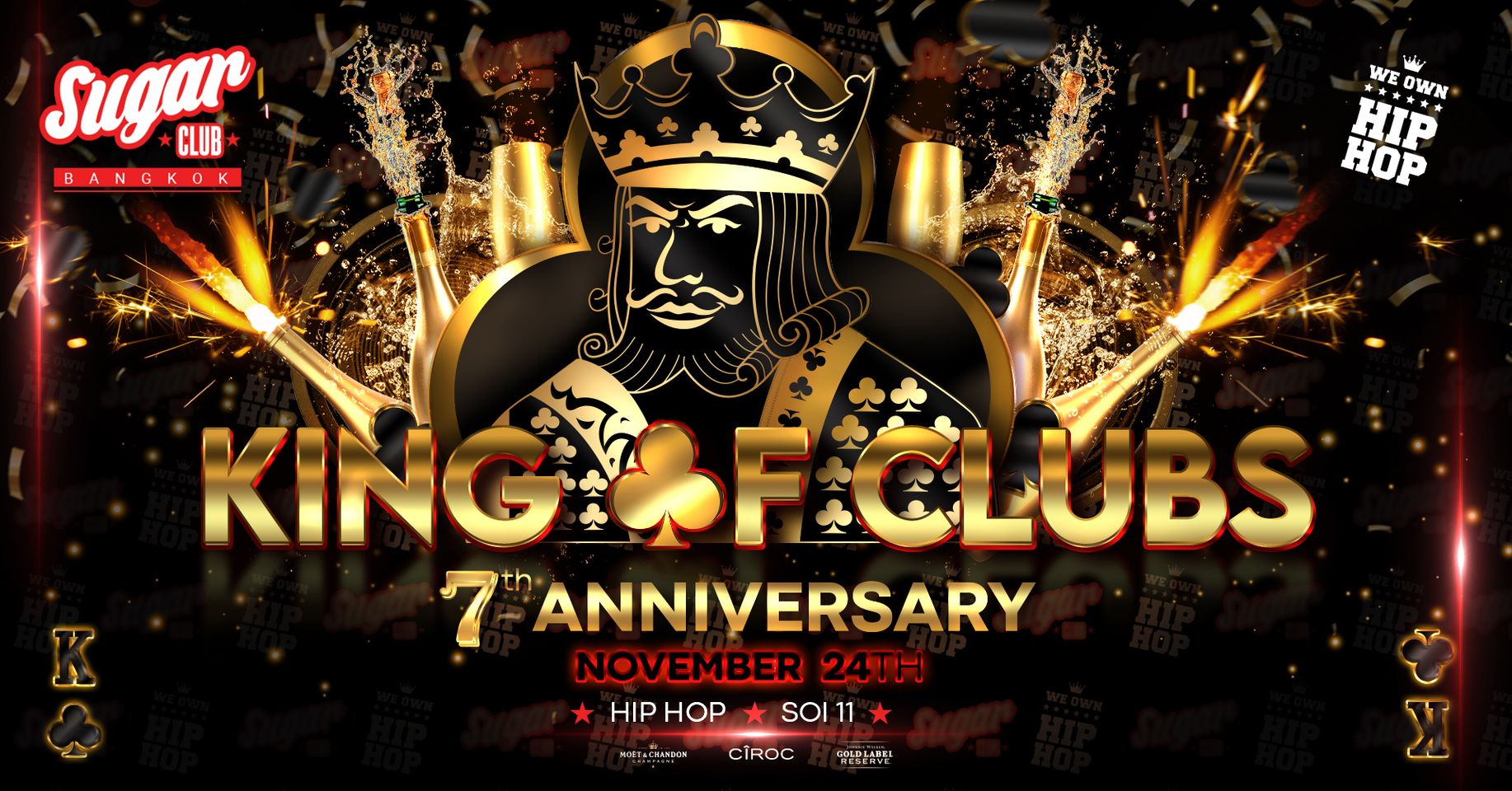 We're pleased to announce Sugar Club's 7th Anniversary Celebrations, and we're getting ready to party with you on Thursday, November 24th
Sugar Club has established itself as the leading Hip Hop brand in Bangkok Thanks to our club team, Resident Entertainment, some hot international talent, and YOU our amazing guests!
We've achieved way more than we could have imagined! To celebrate we're inviting you to join us on an incredible journey, on November 24th from 9 PM.
• For bookings and more information: 061 391 3111
• Doors open from 9 pm till late
• Dress code: No flip flops (Slippers), shorts or vests