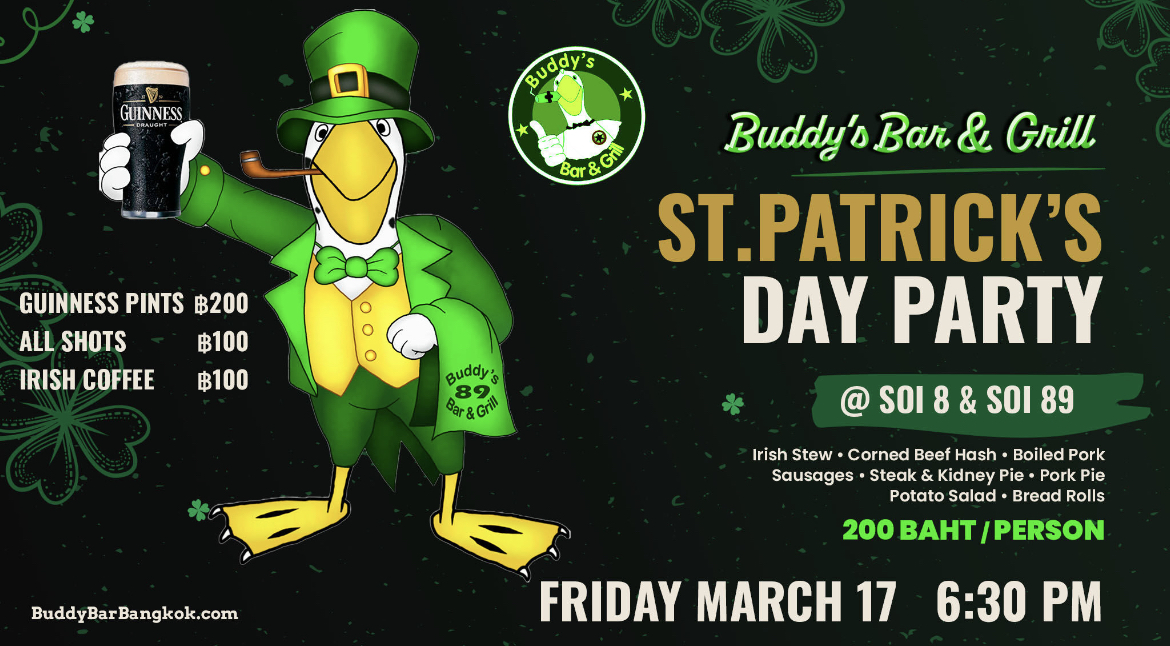 ST. PATRICK'S DAY
is Friday and Buddy's Soi 8 & 89 is cooking up a holiday feast! For 𝗷𝘂𝘀𝘁 ฿𝟮𝟬𝟬 𝗯𝗮𝗵𝘁, chow down on Irish stew, corned beef hash, sausages, homemade steak & kidney and pork pies, potato salad and more. Guinness pints ฿200, shots & Irish coffee ฿100!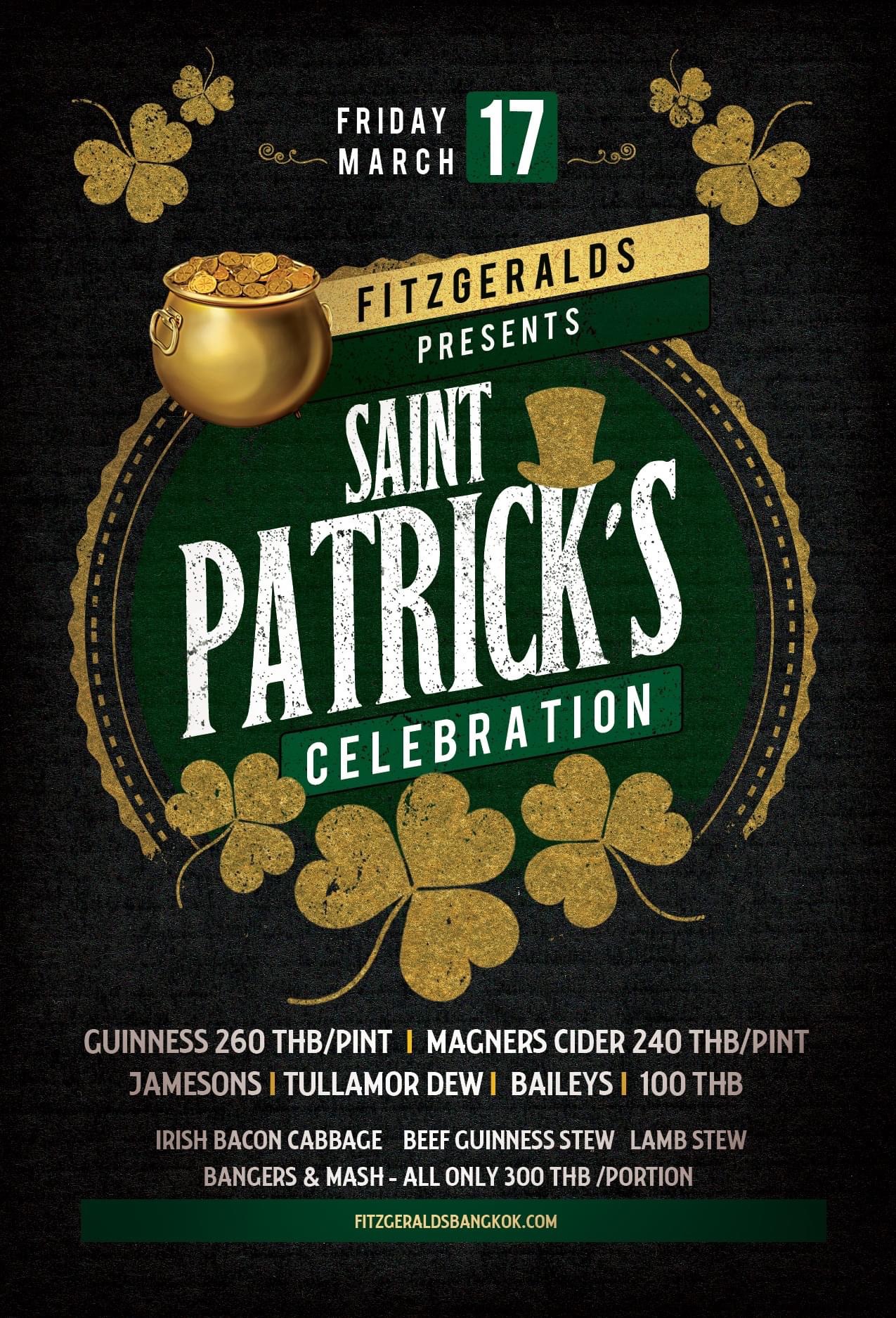 This Friday, come and celebrate St Patrick's Day at Fitzgeralds. Time to forget about the worries of life! Come down and enjoy some real Irish food and hospitality!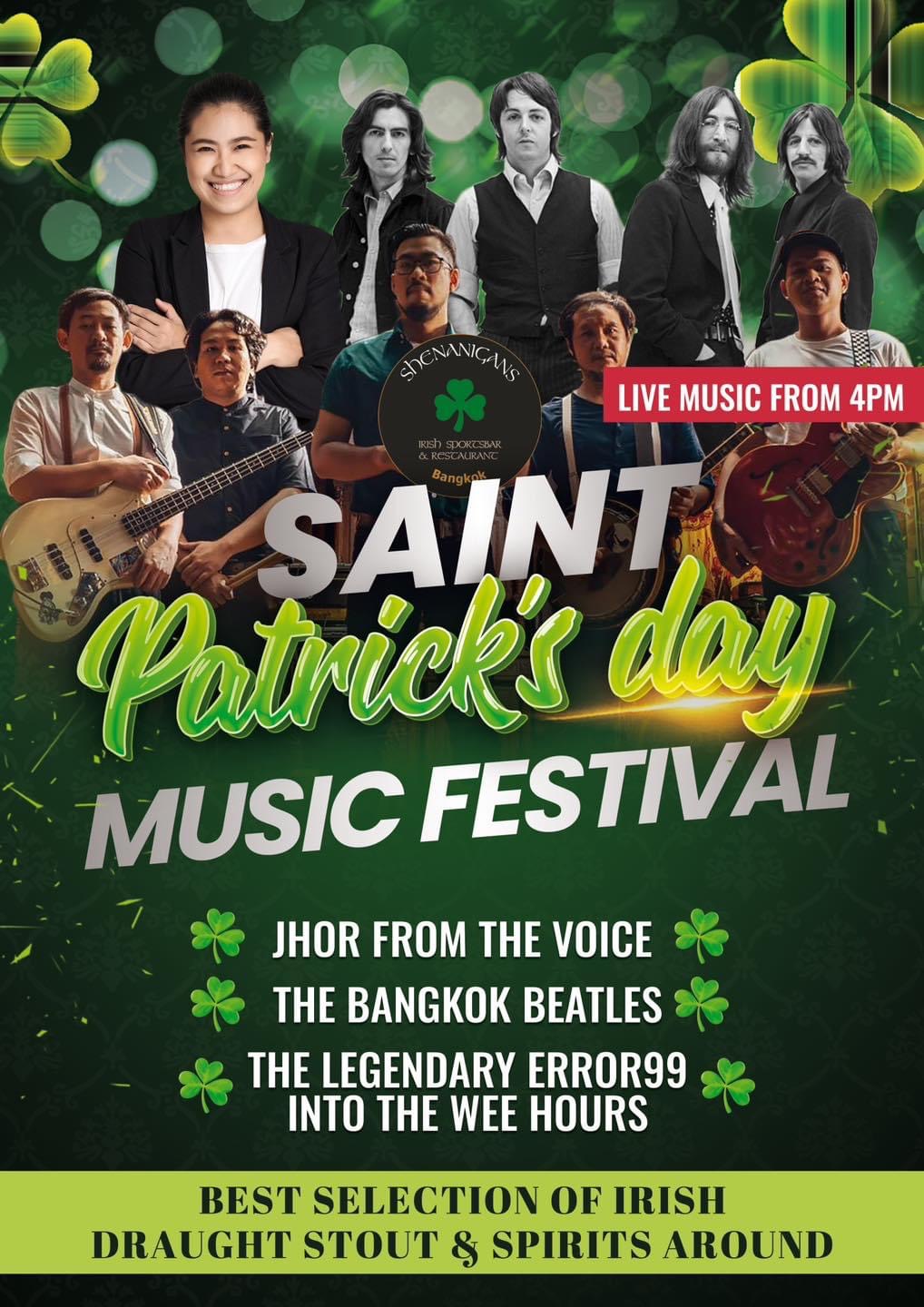 There are still some remaining spaces to celebrate our National Day with our Music Festival and the usual St Patrick's Day Shenanigans in our Newly Extended Shenanigans
https://www.facebook.com/ShenanigansBangkok
Come and join us at The Royal Oak on St Patrick's Day for traditional live music and Jameson whiskey specials!
https://www.facebook.com/royaloak.bkk
Get ready for Bangkok's most exciting Saint Patrick's day celebration as we paint the pub green and have an epic evening of celebrations including live acoustic music, a special appearance from Elvis Presley, the CHEAPEST PINT OF GUINNESS in town, free shots, Irish food and MORE!
https://www.facebook.com/TheGameBangkok
Get ready to celebrate St. Patrick's Day with us at The Deck! Join us for an unforgettable celebration on March 17th, as we offer amazing food and beverage specials all day long.

https://www.facebook.com/TheDeckBkk