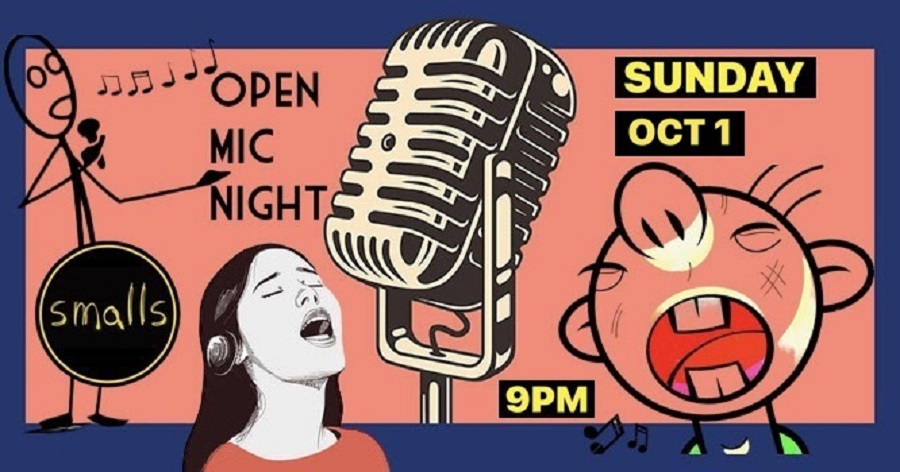 Get ready to unleash your inner superstar and maybe even find your long-lost talent at our Open Mic Night!
Whether you sing like a cat in the shower, tell jokes that only your grandma laughs at, or have poetry that rivals a cat walking across a keyboard, this stage is yours for the taking.
Join us for a hilariously unpredictable evening where the only guarantee is a good time.
Share your quirks, charm the audience with your unconventional skills, and who knows, you might leave with a fan club of fellow oddballs.
So, dust off your kazoo or prepare your stand-up routine about existential cheese, because our Open Mic Night is where laughter and absurdity reign supreme!
So, stop by Smalls and sign up to perform.
Performers should try to arrive around 8:30 p.m.Be sure to invite your friends for support!
Outstanding performers will be rewarded!
FREE ENTRANCE!
Reserve a TABLE or seat.
Message us on Facebook!
Or make a reservation with
or KHUN NUI 0987920233
GALLERY PIZZA is available, as is SMALLS LATE NIGHT KITCHEN (serving until 1:30 am).
NEW ITEM ON THE MENU: BÁNH MÌ SANDWICHES BY PHUONG TRAN!
SMALLS is located on the corner of SUAN PHLU SOI 1.

PARKING:
The closest legal parking is 80 meters north, across the street, at The Somerset Residences.